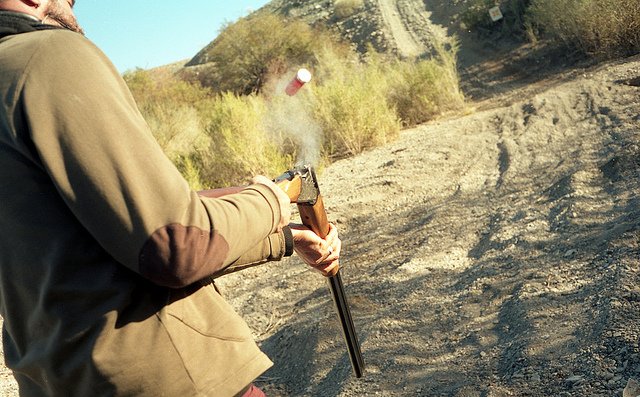 As hunting season is now in full swing, it's an important time to review the Big Four of hunter safety.
Following an unfortunate incident in Nevada, the state took a look at the hunting accident fatalities over the years and what they found was a steep decrease from when they began hunter education courses, according to a report by the Reno Gazette Journal.
The tragic accident in Elko County, Nevada occurred when two friends were out hunting and one of them placed a loaded gun in the back seat and it suddenly discharged. The shooting was ruled an accident. Since it was first hunting-related firearm fatality since 1997, state officials took a closer look at historic records. 
The Nevada Department of Wildlife created a spreadsheet of firearm deaths over the past 60 years. Out of 64,000 hunting licenses since 1955 here have been just 26 hunting related fatalities. There were 20 firearm fatalities in the 26 years from 1955 to 1981. But for the next 25 years there were be just six.
The reason for the sharp decrease, experts say, is that in 1959 the state of Nevada, as did many other states around that time, instituted mandatory hunter education courses.
A review of the brief descriptions of each fatal accident since the 1950s reveals some horrifying scenarios. In 13 cases, accidents involving mishandling, nine around  a moving vehicle. These stories sadly demonstrate how important some simple safety precautions can be. In hunter safety parlance, they are called the Big Four.
1.       Assume every firearm is loaded unless verified by yourself.
2.       Keep your finger off the trigger at all times until prepared to shoot.
3.       Never point a weapon at anything unless you are prepared to shoot
4.       Do not transport a loaded firearm in a moving vehicle.
Gun Racks
Big Sky Overhead Rack

For a variation on the rear-window theme, consider an overhead mounted rack. One of the best is produced by Big Sky because it's equipped with padding at the stock, handle and most importantly the scope. Fastened down with Velcro, a rifle in this rack isn't going anywhere. It's also more concealed in the overhead position and can still be easily accessed. MSRP $99.99

Hunters TackleBack

Now here's a rack that requires no installation. Simply slip the two components of the Cabela's Hunter TackleBack behind the seat backs of the two front seats and you've got a readymade gun rack, bow holder and supply storage device. The best part is when you're not using this rack, it can be easily removed. This rack also has the added bonus and making your guns easily accessible and well-padded to avoid any damage. MSRP $29

Rugged Gear Removable Floor-Mount

This rack puts the guns right at your disposal. With the Rugged Gear Removable Floor Mount 4 Gun Rack, four rifles or shotguns can be mounted right next to the gear shift or at any other convenient place in your vehicle. This setup might get in the way for some drivers and could obscure your view a little, but it puts your guns at an easily accessible position and you're able to keep tabs on them at all times. This mount can also be removed and assembled on an all-terrain vehicle. MSRP $179.99

Behind the Seat Rack

Probably the simplest solution to portable gun storage is the DU-HA Underseat Storage for Trucks. Simply a bin that you can put fit a full length rifle or shotgun along with any supplies, this rack is one of the most concealed racks on the market. Able to stow under the back seat or behind the passenger seats, this rack will keep your gun safe and secure even when you're away from the rig. MSRP $14.99 - $269.99

Rackbone by Condition Zero

For all you assault weapons enthusiasts, the Rackbone by Condition Zero is just for you. This stout mounting device can be installed overhead, behind or across the seat back. Milled from aluminum and hard-coat anodized black, this rack is as rugged as the weapons it's meant to hold. The rackbone also comes with accessories depending on what type of gun you pan to mount. MSRP $189

Pistol Clamp Mount

Since we haven't covered pistols yet, here is a rack specifically designed for concealed handguns. With the Pistol Camp Mount by Condition Zero you can holster your pistol along the side console of your pickup, on the inside of the door or along a handlebar. Due to the universal clamping system, this device can be mounted just about anywhere. MSRP $89

Door Mount Pair

Here is a rack specifically designed for an open door setup. This Door Mount Pair rack by Condition Zero looks like something you'd have on an African big game hunt. Created from solid steel and powder-coated, this rack easily slips into the door hinges, putting your weapon right at your fingertips when you need it in a hurry. MSRP $395