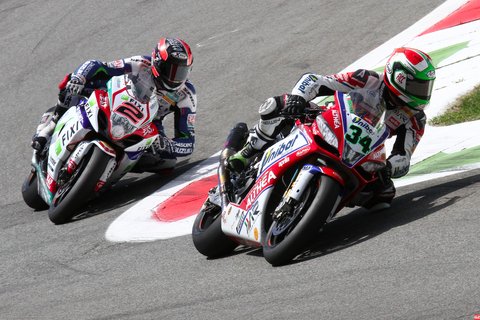 Johnathan Rea is the 2015 Superbike world champion riding with Team Kawasaki, rather than Honda. That might not mean much to most of us, but it means a lot for not only Kawasaki, but Rea who described the newly earned title as "Unreal."
Rea, 28, joined the Kawasaki team in February – the beginning of the season.  He secured eight wins in the first 10 races, which immediately put him at the forefront of the series.
The thing about Superbike racing is that the sport has come a long way, and only recently stopped being considered a stepchild to other bike races, like MotoGP.
The difference between the two sports is that MotoGP features bikes built specifically to race, while Superbike employs production models that have been wrenched to perfection and are controlled by equally prepped riders.
The Superbike championship series began in 1988, with Ducati becoming the dominant manufacturer in the sport. For a bike to qualify as a Superbike model, the manufacturer must first approve the model for competition and manufacture a specified number of roadgoing machines.
Different racing series have different rules, but generally the motorcycles need to maintain the same profile as their road-going counterparts with the same overall appearance as seen from the front, rear and sides. Also, the frame cannot be modified. Teams may modify the suspensions, brakes, swing-arm and the diameter and size of the wheels.
The cool thing about Superbike is that it's essentially the motorcycle equivalent of stock car racing. Riders get to overhaul their favorite models, within the parameters of the race regulations, and then compete on a global scale for the crown at the world champion series. Rea, for example, has worked for as long as he could twist the throttle to become a champion
"I started when I was six, I spent my time on the track with my father and I grew up in a racing environment, so I always dreamt of becoming World Champion," Rea told Motorsport.com after the final race. "Now that I've gotten there, it's amazing. When my mechanics placed the #1 on my bike, it felt so strange. I'm just very happy and grateful to have this opportunity."
Photo credit: Dreamstime