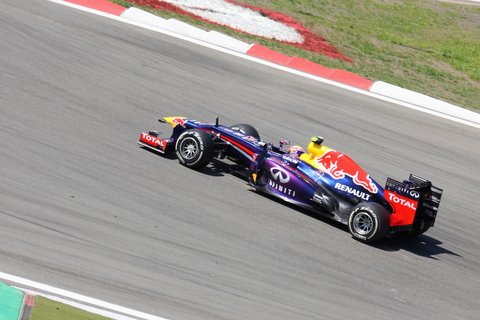 The elegant, loud and wealthy world of Formula One may see some upheaval in coming days, and it wouldn't be the first time.
The sport is populated with half-spoiled rich teams who constantly complain about fairness. After all, when you're racing in glamorous speed machines with your racing gloves and jaunty fire suits, why should you be bothered with things like unfair competition?
Red Bull is a juggernaut in the motorsports world, with its amped up tentacles in seemingly every corner of the industry. But now it looks like the super drink giant may take its toys and go home, having become frustrated with a sluggish performance record in Formula One.
The threat to leave the sport came from Helmut Marko, Red Bull's racing adviser.
"We will evaluate the situation again as every year and look into costs and revenues," Marko told autoblog.
"If we are totally dissatisfied we could contemplate an F1 exit. The danger is there that (Red Bull Chief Dietrich) Mateschitz loses his passion for F1."
Of course, Red Bull had been dominating the sport, fielding Renault engines and letting Formula One Driving Champion Sebastian Vettel drive, but lately things haven't been going well.
Vettel switched teams and is now driving for Ferrari. Beyond that, Red Bull is complaining about engine parity, alleging its Renault engines are getting beat by Mercedes and other power plants.
Red Bull may have a legitimate complaint: There are new regulations for F1 this year. The engines are limited to 1.6-litre turbocharged V6 with a rev limit of 15,000rpm and a maximum fuel flow of 100kg per hour. Cars are also only allowed to carry 100kg of fuel, but it doesn't stop there. The cars have changed as well.
Marko points to the engines as the source of the problem with the sport's current era: "These power units are the wrong solution for F1, and we would say this even if Renault were in the lead."
Photo credit: Dreamstime