Any outdoorsman will tell you that leaving home without a reliable pocket knife is a big no-no. I'm always looking at the pocket knife selection when I'm shopping for outdoor gear, even when my own knife is far from past its prime.
With so many knives on the market, how do you know which ones are top quality? Here are four of the best pocket knives that any outdoorsman can rely on in the backcountry.
Benchmade 551 Griptilian ($100)
Casual shoppers may feel their jaws drop to the floor at a knife that costs $100, but seasoned outdoorsmen know what such a price tag promises, especially from a company like Benchmade. The Griptilian is a lightweight knife that features a stainless steel blade, spring-loaded locking system, molded nylon handle and a reversible pocket clip. Not as many bells and whistles as other knives, but the Griptilian perfects simple efficiency.
Gerber Remix Serrated Edge ($30)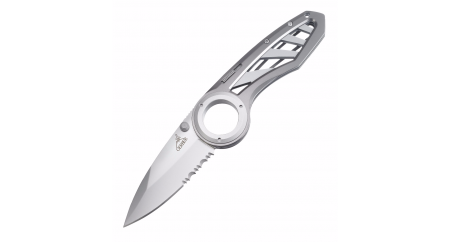 This is actually the knife I own and I absolutely love it. Some will tell you that you'll only find quality knives when you spend a certain amount, but the Remix proves that you can still find a solid knife for a price that won't break the bank. The strong, lightweight Remix has never let me down and the handle and finger hole combine to make a very comfortable, secure grip for use in a variety of situations.
Kershaw Blur ($50-$60)
Kershaw's been a fan favorite for years and the Blur is quickly rising to the top of my wishlist. I've checked this knife out a few times and have found the corrosion-resistant stainless steel design, textured aluminum handle and smooth, one-handed opening system to combine to make a beauty of a pocket knife. The knife is available in smooth or serrated models and comes in a black or olive drab color.
SOG Aegis ($63)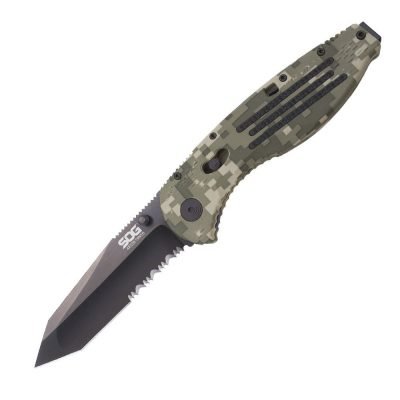 SOG's Aegis pocket knife features an ambidextrous dual spring locking system, a nylon handle that's reinforced with rubber anti-slip inserts for a reliable grip and weighs just over 3 ounces. Furthermore, the steel blade undergoes SOG's signature heating process, keeping the knife's edge sharper and more resistant to chips for years.