When you're looking for a Father's Day gift for hunters, it's hard to go wrong with anything camouflaged. These days you can find just about anything emblazoned in mossy oak or real tree pattern.
But that's not the kind of gift we're suggesting this Father's Day. There's plenty of kitschy stuff to find at your local Cabella's or Bass Pro Shop.
Here are 10 Father's Day gifts for hunters that will have dad catching more game, staying more comfortable and coming home safe and sound.
Ninja Trail Cam
Any seasoned hunter needs a collection of trail cameras. Even if you have one or two, a hunter can never have too many trail cams. For one of the best on the market, the Ninja Trail Cam by Bushnell features a 12 megapixel trail camera with low-glow LED flash that covers up to 45 feet. You can capture in multi-shot or video mode. MSRP $180 (on sale at Cabella's for $80)
Garmin eTrex 20x
For a next generation GPS with color mapping display, the Garmin eTrex 20x is perfect for the hunter in the backcountry. Combine this device with Garmin's onXmpas HUNT Premium for GPS. The digital topo maps uploaded to the GPS provide hunters with vital information on land boundaries and species locations. MSRP $200 for the GPS, $100 for the software 
5.11 Tactical Rush 24 Backpack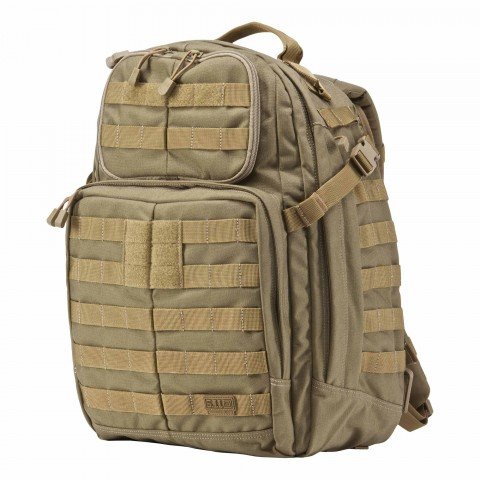 There are lots of military style tactical backpacks on the market, for one that simple, functional and comfortable, consider the Rush 24 Backpack by 5.11 Tactical. Their most popular tactical backpack is designed with a roomy main compartment and three interior mesh organizer pockets. Dual side storage compartments and a wrap around web platform, this pack is extremely versatile. MSRP $130
Freedom Munitions 44″ Gun Case
Every rifle or shotgun owner needs a gun case. For a tough durable nylon case, Freedom Munitions offers its 44″ gun case or gun rug. Featuring foam padded sides and adjustable straps. MSRP $87
Duck commander duck call
You've seen the television show. Now get your hands on an authentic Duck Commander Camo Max Duck Call. Hand-tuned and tested by "The Duckmen" themselves, this is one of the most versatile duck calls on the market with a precise hen mallard sound. MSRP $35
Muck Boots Woody Sport
One of the all-time most popular hunting boot, Muck Boot's Woody Sport Cool is an all-time classic. This warm and water proof boot features a neoprene internal sock. The 4mm neoprene helps wick away moisture while creating a cooling sensation to the foot. MSRP $185
Camillus Skol Knife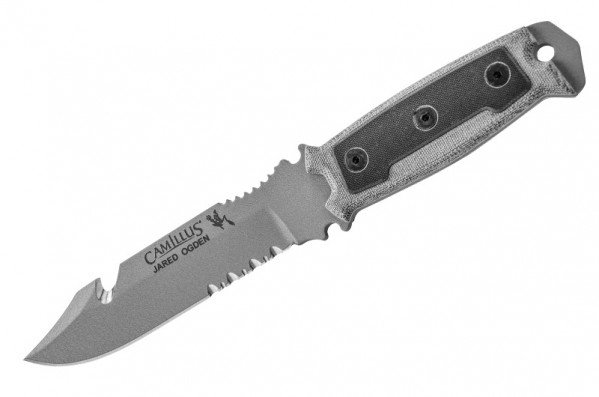 For a hunting knife perfect for gutting big game, the Camillus Skol Knife offers high carbon steel and a 4.75″ partially serrated gut hook. A custom micarta handle includes paracord notches and a lanyard hole with an overall fixed blade length of 10.5″. MSRP  $270
Deer Buck and Doe Urine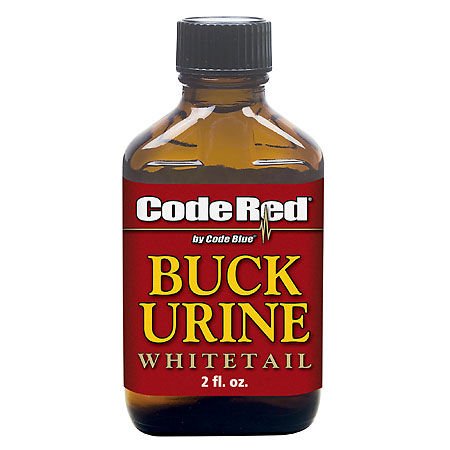 Every hunter could use a good supply of deer buck urine and doe estrous. This pungent specimens can be used at particular times during the season for the best results. Doe estrous is great during the peak of the rut, for instance. Get the Code Red triple pack to cover all the bases. MSRP $20
Caldwell Resetting Target System
If you are lucky enough to live in an area where you can shoot your guns safely outside, consider this resetting target system by Caldwell. Featuring three bright orange targets, the one resets the others so you never have to reset the target again. MSRP $35
10X Silent Storm Rain Gear
One of the best rain gear out there is the Silent Storm set of jacket and pants by 10X. This unique Goretex rain gear keeps the hunter dry, but not overly warm through it's breathable fabric. The external shell keeps water out but doesn't make a lot of noise and it also includes scent eliminating technology built right into the fabric. MSRP $182 jacket $160 pants
© Pavel Rodimov | Dreamstime.com – Hunter with his son and dog