A good trustworthy shotgun is an essential tool in any hunter's arsenal. Whether it's waterfowl, turkey or other small game, shotguns are the weapon of choice.
While the basic components of a world class shotgun haven't changed all that much in 100 years, today's shotguns handle better, point straighter, are more reliable and have less kickback than their predecessors.
Among the 13 acres of exhibitor space at SHOT Show 2017 there were a whole lot of shotguns. We break down the latest models and what's new for 2017.
Benelli Super Black Eagle 3
New from Benelli is the super black eagle 3. You'll dominate the skies with this new and improved version of a Benelli stalwart. This latest model utilizes the company's patented Comfort Teach shock-absorbing stock while optimizing it even further to reduce facial impacts and vibrations. It has an easy loading system with a beveled loading port and an inertia-driven system that cycles consistently in any condition. Benelli shotguns are known to fire more than 500,000 rounds and still function perfectly.
Stoeger P3000 Pump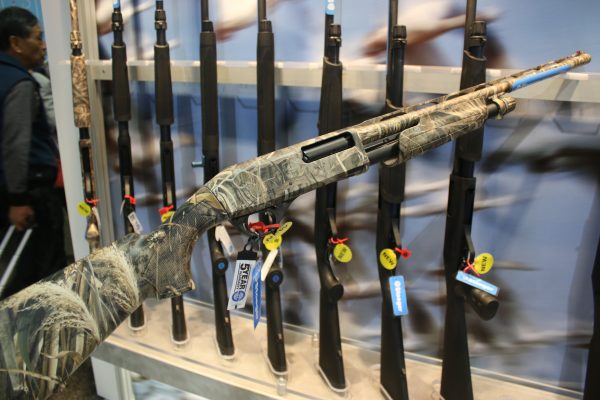 Stoeger's P3000 won the 2016 Outdoor Life "Great Buy" award for its affordable price point at $299 while still offering state-of-the-art features and reliability. It's the gun of choice for Terry Denmon star of MOJO TV on Sportman's Channel. "It handles good, points good and works, and that's what a shotgun should do," Denmon said.
Beretta A400
The A400 series from Beretta comes in at the high end of the price point around $1,400, but with that comes a trustworthy gun that can handle just about anything. The model comes in different styles and variations including lite versions and extreme. Incorporating features such as a 4+1 shot capacity, a new checkering patter for better grip and advanced recoil reduction.
Winchester SX4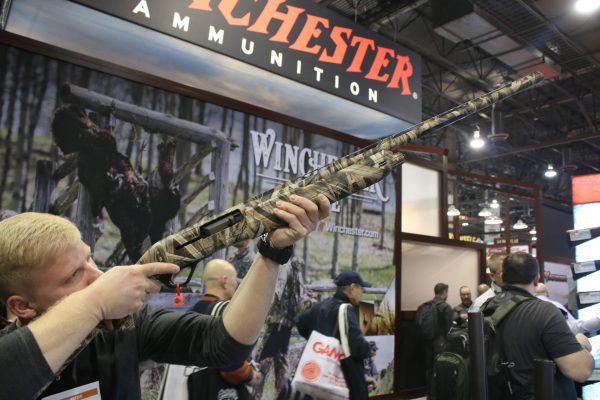 New this year from Winchester is the Super X4 autoloading shotgun. Building off the success of its SX3 was a hard act to follow, but the SX4 is lighter, more ergonomical and offers fater recycling and smoother swinging than its predecessor.
CZ-USA 628 Field Select Pump
For a light classy pump shotgun, you can't go wrong with CZ-USA's 620 and 628 field select. This 20 or 28 gauge pump action shotgun is built with select grade Turkish Walnut. There is a set of interchangeable chokes that let you tune constriction, and the pistol grip makes it fit naturally in your shooting hand. With a 28″ barrel, both variations weigh less than six pounds.
Mossberg Shockwave 12GA
Lastly comes the Mossberg Shockwave, a unique shockwave that skirts federal regulations under the National Firearms Act. While this rifle's  14 inch barrel technically violates the 18″ minimum requirement, it satisfies the law by measuring at least 26 inches in total length. For this reason, it's perfectly legal to own this kick ass shotgun.