Among the 12.5 miles of exhibit space at SHOW Show 2017 there were a lot of handguns. No other weapons symbolizes self-defense more than the handgun, so it's no wonder that so many new models are coming out this year.
We spent three days in Vegas to bring you these top new handguns from SHOT Show 2017.
Colt 1911 Gold Trophy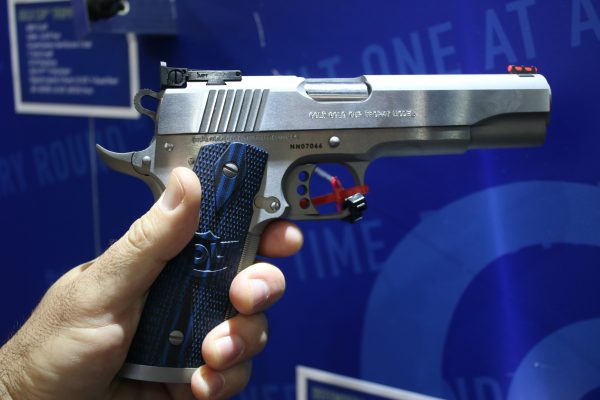 Known as one of the finest semi-automatic handguns in the world, the Colt Gold Cup pistol was first introduced in the 1950s. The latest variation released this year features brushed stainless steel and a checkered grip with Series 70 firing system and a 5 inch barrel.
Smith & Wesson 44 Magnum Model 69
Hailed as one of the most important innovations in Smith & Wesson history, the model 60 combat magnum has been a favorite for military and police professionals. While it typically comes in a .38, .22 and .357 in K-from this latest model is a L-Frame in a .44.
Magnum Research Desert Eagle Mark XIX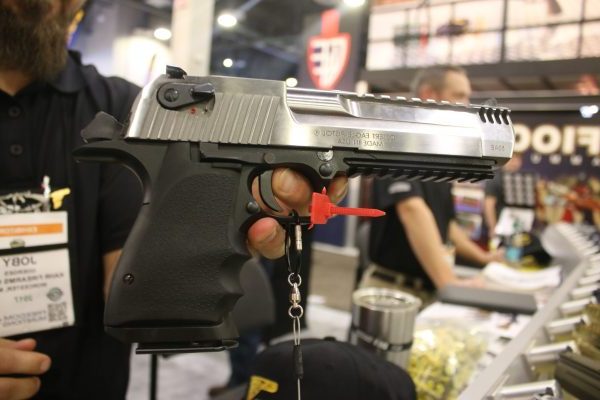 After being featured in countless movies, TV shows and video games, the Desert Eagle Mark XIX from Magnum Research has emerged as a pop-culture icon. With easy customization on its weaver style accessory rail and bottom picatinny rail this handgun can take on many iterations.
NAA Guardian 32ACP
The Guardian 32 by North American Arms is a concealed carry pistol that fits easily int a pocket or bag, but it doesn't have a safety. That seem important, but with a 10 pound trigger pull it's extremely unlikely that it can accidentally fire. The result is a high quality gun that's reliable and effective.
Glock 40 Gen4
The Glock 40 Gen4 combines a 6-inch barrel improved velocity and accuracy with a 10 mm magazine capacity of 15 rounds and it's actually advertised for deer and wild boar hunting.
Baretta PX4 9mm Compact Carry
The Baretta PX4 was developed as a compact carry pistol that's lightweight with custom features. Though it's completely concealable the weapon offers a full grip and 16 round capacity 9mm magazine. Also includes an accessory rail, low-profile slide stop, retractable lanyard loop and a cold hammer forged barrel.
Sig Sauer P320
Building off its past success, the P320 from Sig Sauer has a cleaner, crisper and shorter trigger reset. Awarded the 2016 American Rifleman Golden Bullseye "Handgun of the Year" Award, this gun elevates everything you knew about pistols.
Buckmark Lite Flute UFX
The lite model Buck Mark pistol new in 2017 features a steel barrel wrapped in a lightweight aluminum allow sleeve with machined flutes and ambidextrous grips. With pro-target rear adjustable sights and TRUGLO fiber-optic front sight, this pistol will have you hitting bullseye every time.