When the week is over and you're up for some R&R with the people you love, there's no better way to relax than to plan an exciting camping trip. But what if you don't have a tent?
When it comes to quality camping tents, nothing beats Cabelas tents. Here are some of the best camping tents the store has to offer.
Cabela's Alaskan Guide Geodesic Tent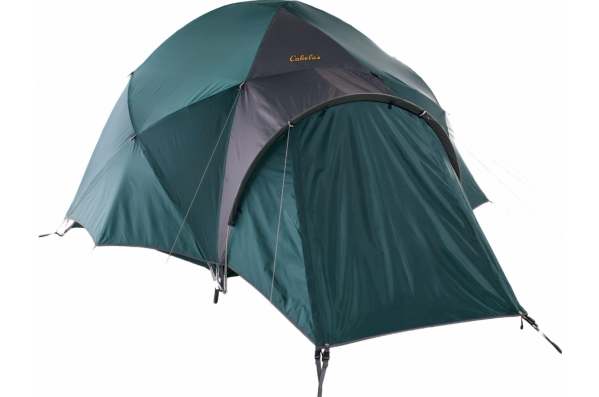 The first up on the list is the Cabela's Alaskan Guide Geodesic Tent. As the name would suggest, this popular choice for many was created to withstand even the powerful Alaskan winds, so whatever weather conditions you come across, you will have great protection. These tents come in various sizes so you can choose the ones that best fits your needs. Regardless of your choice, they all come with an integrated vestibule that offers great storage space for your gear or supplies. Furthermore, in order to provide the maximum amount of stability, the heavy-duty poles are made out of fiberglass and use shock cords. A great choice for a bit more extreme camping sites.
Kodiak Canvas Flex Bow Tent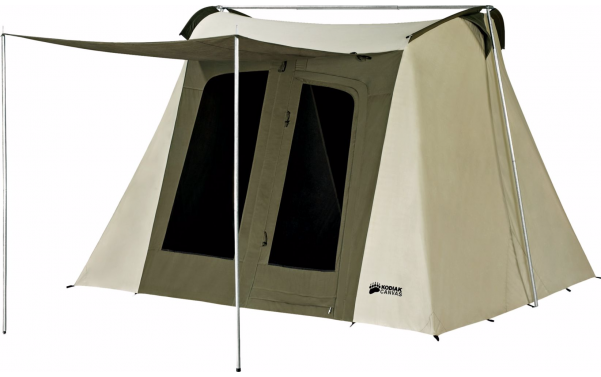 The next one is Kodiak Canvas Flex Bow Tent that is perfect for those looking for a quick setup. Its innovative design makes it easy for one person to put up (in case your friends aren't willing to help). To ensure stability, the tube frame is made from galvanized steel, able to endure a lot. The canvas is covered with Hydra-Shield, making it both waterproof and allowing it to breathe. There are four big windows and two doors, so air circulation is not a problem, even when there is a maximum of 8 people inside. It is a roomy, easy to place tent choice for your camping pleasure.
Cabela's Deluxe Tent Cot Double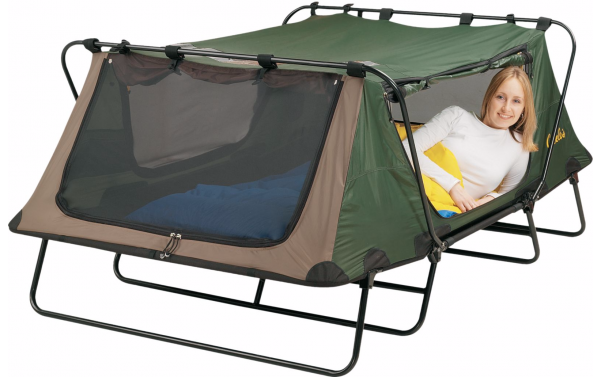 If you're looking for a more intimate camping experience with your partner, your best bet would be the Deluxe Tent Cot Double. Its powder-coated steel frame keeps you off the ground, while offering firmness and stability at the same time. The inside of it is roomy and comfortable with great ventilation, thanks to a number of doors and windows. The top is covered with a crack-resistant window so you can watch the night sky as you fall asleep. The most important thing, however, is that it offers you complete protection from all the weather conditions, including rain and strong winds. During the warm season, it will also protect you from the annoying and troubling insects.
Eureka! Copper Canyon Tent
Now, this a great choice for making a comfortable atmosphere, even at the most remote of locations. The sturdy frame of the Eureka! Copper Canyon Tent consisting of both steel and fiberglass will offer you great stability, while the unique vertical design will make it possible to stand up and feel as though you're home. Of course, all of the walls of the tent are coated with waterproof layers so rain won't be any problem. Besides that, there are many storage pockets integrated into the tent for all your supplies and gear. If you're not much of a lying down kind of a person, this will give you a great feeling of comfort during your camping adventure.
Cabela's West Wind Dome Tent
In the end, Cabela's West Wind Dome Tent is one of the more versatile tents that you can use either for small camping trips to the countryside or for longer camping adventures to the unknown. Described by the manufacturers as a mobile fort, this great tent offers reliable protection against strong winds and heavy rains. Thanks to its color-coded clips and fiberglass poles, it is easy and fast to setup and use. Of course, there are spacious vestibules for all your things, so that they wouldn't take up any precious space inside. All of the windows and doors include meshes that prevent any type of insects from coming in. It is a solid choice for those who are no strangers to often camping trips.