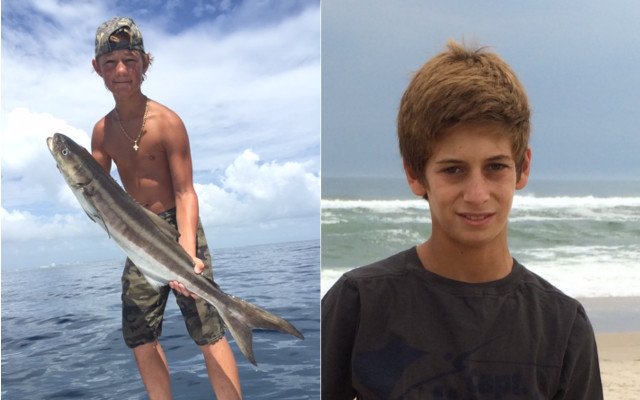 The search for two teenagers off the Florida coast who failed to return from a fishing trip entered its sixth day on Wednesday with rescue crews continuing their search.
Perry Cohen and Austin Stephanos, both 14, were extremely competent boaters for their age, piloting their 19-foot power boat by themselves on many occasions. Reports following their disappearance indicate the boys had not planned to journey into the open ocean, and were likely not attempting to reach the Bahamas as previously reported. 
When the weather on Friday worsened, it likely capsized the watercraft leaving the boys swimming in the water. With water temperatures above normal and the flotation devices missing from the recovered vessel, rescue crews were keeping up hope the boys could still be found alive.
"As time goes on, certainly the probability of finding someone alive does decrease, but we're still within the timeframe where it's definitely possible to find somebody alive," Coast Guard Chief Petty Officer Ryan Doss, told the Tamba Bay Times. "We know it can happen and we're hoping it happens again."
Survival experts say the longest someone has survived adrift at sea without food or water was five days.  Speaking with Fox News, father Blu Stephanos said the boys certainly had the will and ability to survive. On Wednesday, the  US Coast Guard said the search was focusing further north from Jupiter, Florida toward Charleston, South Carolina, covering some 31,000 square nautical miles. The belief is that the boys may have been swept north in the powerful Gulf Stream. 
"This is my son's playground, this ocean, but it can be pretty fierce at times. This time necessarily. But the kids are very strong-willed," he said. "They have a YETI cooler, a 65-gallon cooler, they have three life jackets, a throw cushion, and I know they've got the will, they've got the want, and they have the skills. So there's no doubt in my mind that they're still out there and they're still waiting to be found."
Photo credit: US Coast Guard