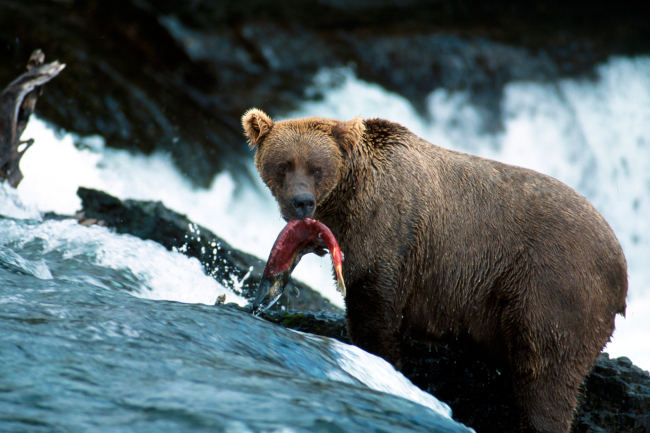 On July 6th, 2021, authorities in Ovando, Montana revealed that a grizzly bear attacked and killed a cyclist who was camping with a group of friends. According to NBC Montana, the victim was pulled from her tent and killed. Another camper reportedly pepper sprayed the grizzly and it ran off. Montana Fish, Wildlife and Parks (FWP) have been using helicopters to locate the grizzly but their attempts have failed.
Powell County Sheriff Gavin Roselles told CBS News that wasn't the first time this particular grizzly wandered into that campsite. "There was an earlier contact with the bear prior to the event," Roselles said. "The bear basically came back into the campsite. It wandered into a campsite a couple different times."
The Plan To Find The Grizzly
A day later, the Montana FWP released more details about the attack. A part of their statement reads: "Details surrounding the circumstances of the attack indicate the bear entered town Tuesday morning and came to an area near the post office at about 3 a.m., where the victim was sleeping in a tent. Another couple in her party were sleeping in a tent nearby. The bear initially woke the campers but then ran away. The three campers removed food from their tents, secured it, and went back to bed. The bear was captured by a video camera at a business less than a block away at about 3:15 a.m. At about 3:30 a.m. the two people in the tent adjacent to the victim were awakened by sounds of the attack. They exited the tent and sprayed the bear with bear spray. It has not been seen since. The bear pulled the victim from the tent during the fatal attack."
After the attack, the grizzly broke into a chicken coop nearby and killed several chickens. "At this point, our best chance for catching this bear will be culvert traps set in the area near the chicken coop where the bear killed and ate several chickens," FWP's regional supervisor in Missoula, Randy Arnold said.
The Victim Of The Grizzly Has Been Identified
On July 8th, authorities revealed that the victim of the fatal grizzly attack was Leah Davis Lokan, 65, a registered nurse from California. Lokan's friend, Mary Flowers, told CBS News that the victim had been looking forward to this trip for months. "She loved these kind of adventures. A woman in her 60s, and she's doing this kind of stuff — she had a passion for life that was out of the ordinary," she said.